Many years ago, the Evansville Water Works established a pumping station on the West Side to serve the growing part of town. It was located at the northeast corner of Pennsylvania St and Ninth Ave. A brick pumphouse was built on the corner, and a 250,000 gallon reservoir was located just to the left (north). It opened in 1892 and helped supplement the old Water Works building off Riverside Dr.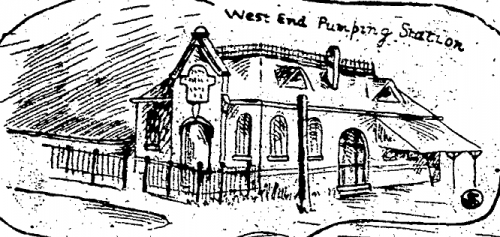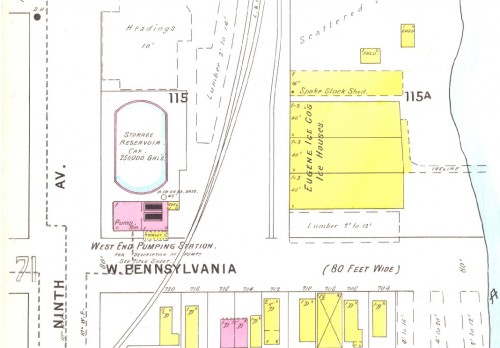 In 1900, when the Waterworks Department built its new plant off Waterworks Rd–where it still is today–the station was no longer needed and sat vacant. It was, however, called back into service for a short time when a cave-in occurred at the new facility in early 1904.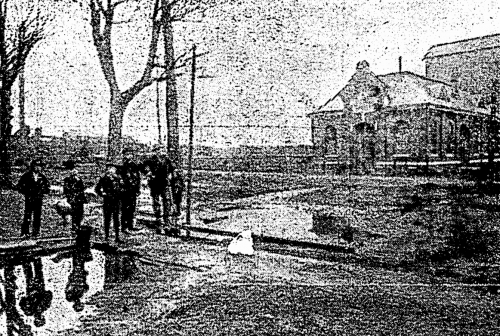 Around 1909, city officials saw the potential of converting the old station into a pool. Famed local architect F J Schlotter was tasked with designing plans to renovate it. The reservoir was partially filled in (so it wasn't so deep) and changing rooms were built around the perimeter. The West Side Pool opened in the summer of 1909 as the city's first municipal bathing house.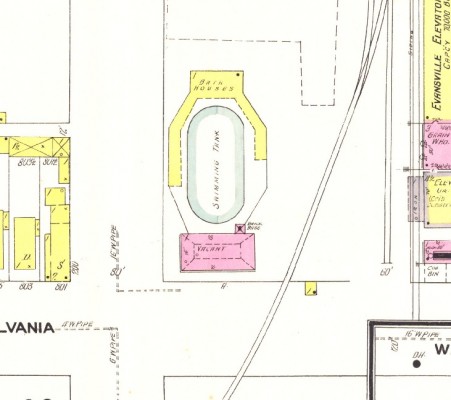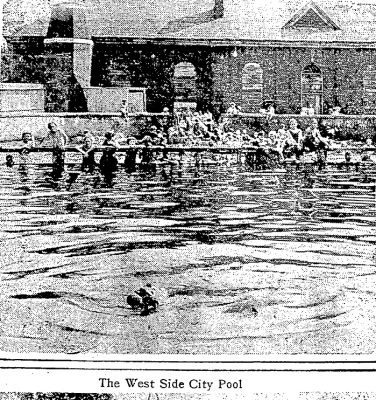 The pool remained opened into the early 1920s, but was abandoned after it was deemed unsafe.  It was later razed.  Around 1955 the West Side Expressway was built on Pennsylvania St, and today there is no trace of the old pool.