The Schnute-Holtmann Co were manufacturers of fine interior woodwork.  William H Schnute established a planning mill on Fourth Ave near Franklin St in the 1890s.  The mill produced building materials such as sashes, lath, stairs–all the quality parts that went into what would now be classified as a well-built older home.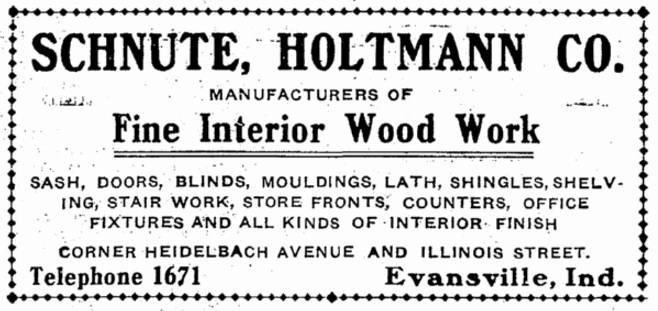 Schnute's growing enterprise relocated in 1903 and built a new mill occupying the block of Illinois, Heidelbach, Indiana and Lafayette.  The proximity to the Southern Railway enticed the move, and a spur was built connecting the company to the railroad tracks along Division St. The company expanded into building whole houses, but may better remembered for the woodwork done on some well-known buildings around Evansville such as the Germania Maennerchor building, Audubon Apartments and the Boehne residence.
In 1919 the company reorganized as Universal Manufacturing Corp, but that was short lived as the plant closed by the early 1920s.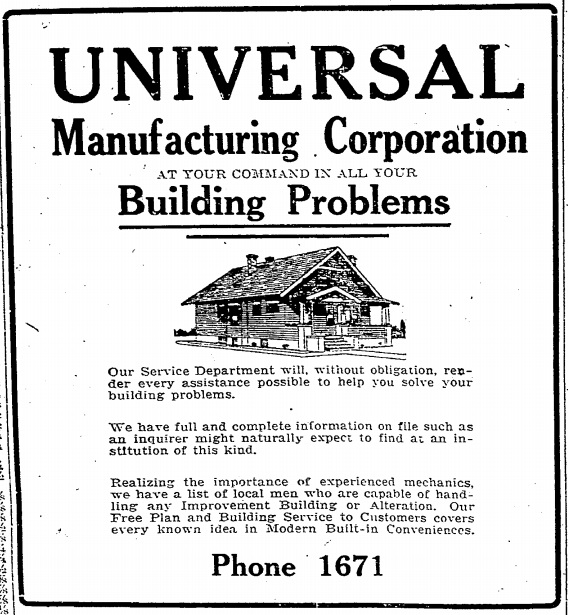 Around 1925, the Evansville Warehouse Company took over the old factory and used it for storage. It also rented out part of the block to the Creasey Co.  Several of the buildings nearby served a similar purpose for storage and distribution, and the area gained a reputation as a big warehouse district.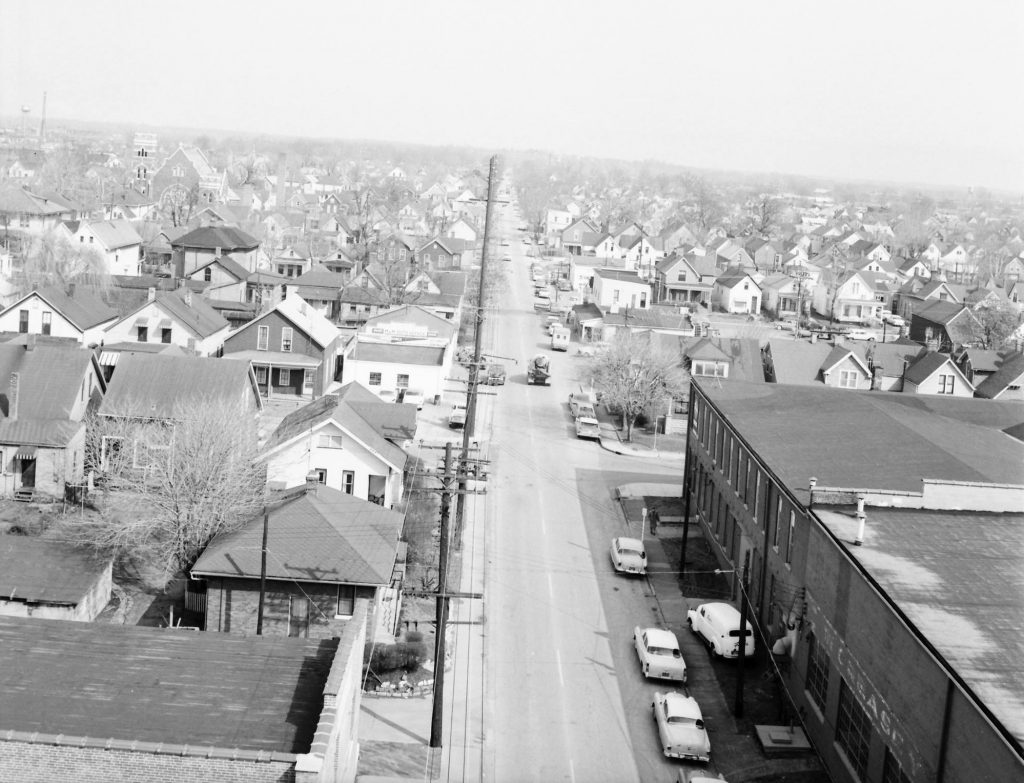 On October 29, 1953 an $800,000 fire took out the majority of the block. It was purported to be started by burglars and was the largest fire since the 1951 Main St Fire. The factory was rebuilt, though not as substantial as the original brick structure. Now a parking lot occupies the former warehouse block, which Vectren likely cleared sometime around 1990.