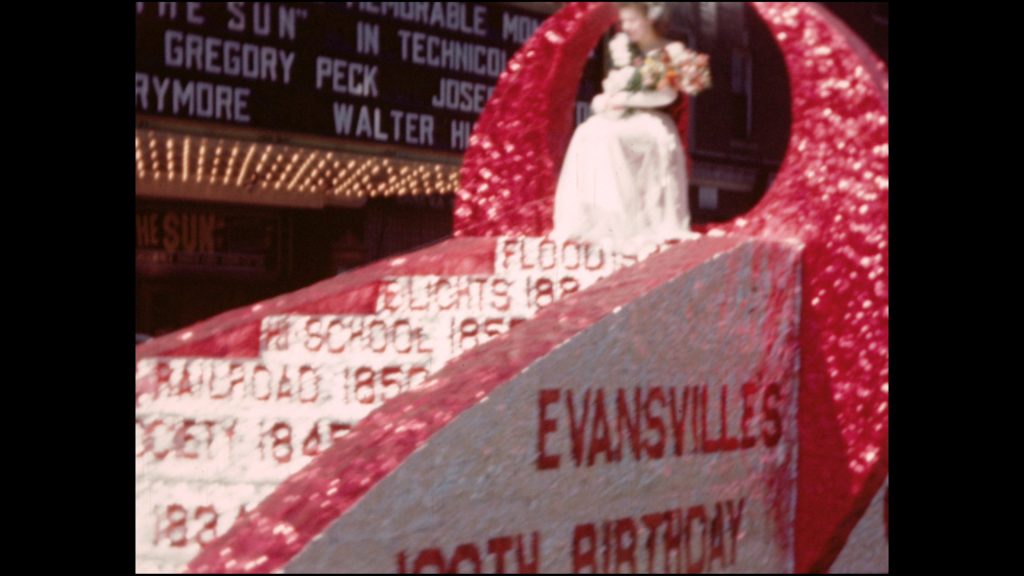 The Vanderburgh County Historical Society in partnership with Willard Library is sponsoring a presentation by Vanderburgh County Historian Stan Schmitt on Evansville's Centennial Parade in May of 1947. Stan's presentation begins at 6:30 PM on May 11, 2017 in the Browning Gallery of Willard Library. The event is free and open to the public. Advance reservations are appreciated. Call (812) 425-4309, ext. 117 to reserve a space.
Stan's presentation revolves around never before seen color footage of the parade. The color footage is a part of the estate of Janet Noelting Robinson. Janet's father, Elmer Noelting shot 16 MM film footage of various events in Evansville during the 1930s and 1940s. The footage was donated to the Vanderburgh County Historical Society (VCHS) by Janet's estate. VCHS has converted several of the films into digital format. Evansville's Centennial Parade footage is shot on Main Street Evansville. In addition to footage of floats commemorating special events in Evansville's history, the film also includes numerous shots from various angles of downtown Evansville.
The Evansville Chamber of Commerce sponsored the Parade and paid for the floats depicting Evansville's history. Business and organizations created their own floats. Represented are Servel, International Harvester, International Steel, and Evansville College among others. Marching bands from the area joined in the parade. Reitz, Central, Lincoln, and Mater Dei are a few of the bands that marched.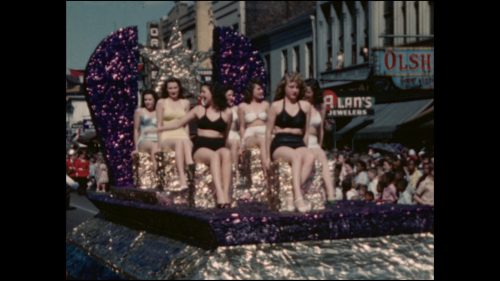 We will provide time for audience participation and discussion. If you can help us identify people in the parade or have stories about the people involved or the parade itself, we welcome your input.