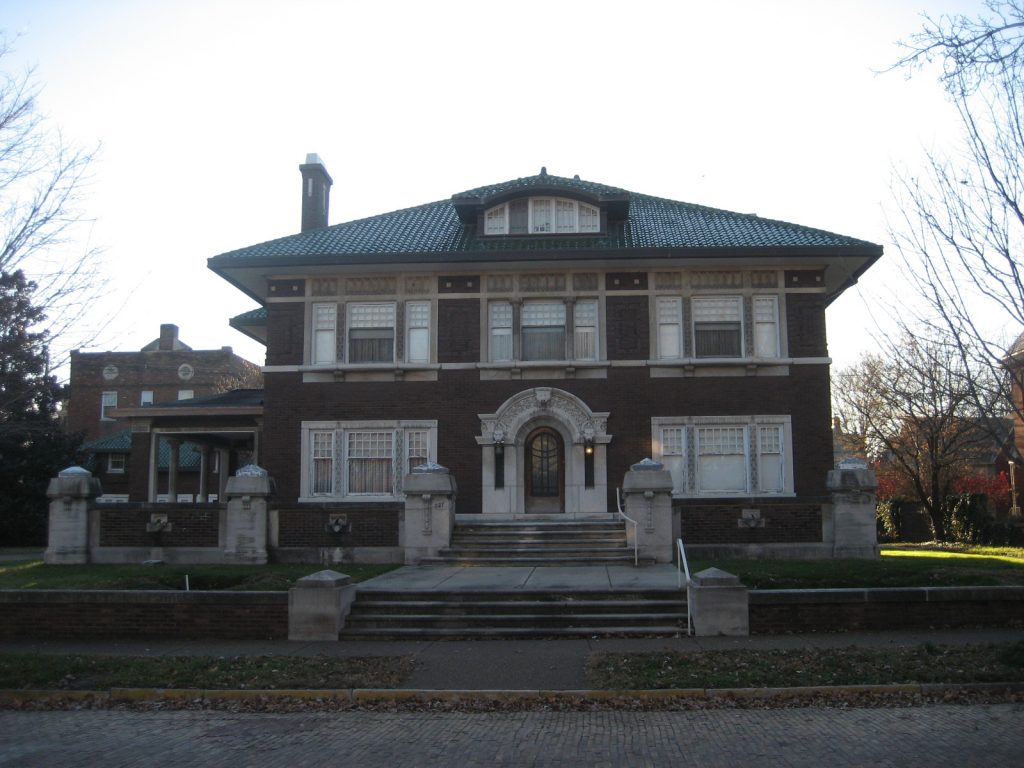 When John H. Fendrich, the proprietor of the Fendrich Cigar, planned to build a new downtown home, he commissioned famed Chicago architect, W. L. Klewer to design the new residence. It was designed in the Prairie Style among the mansions on First St.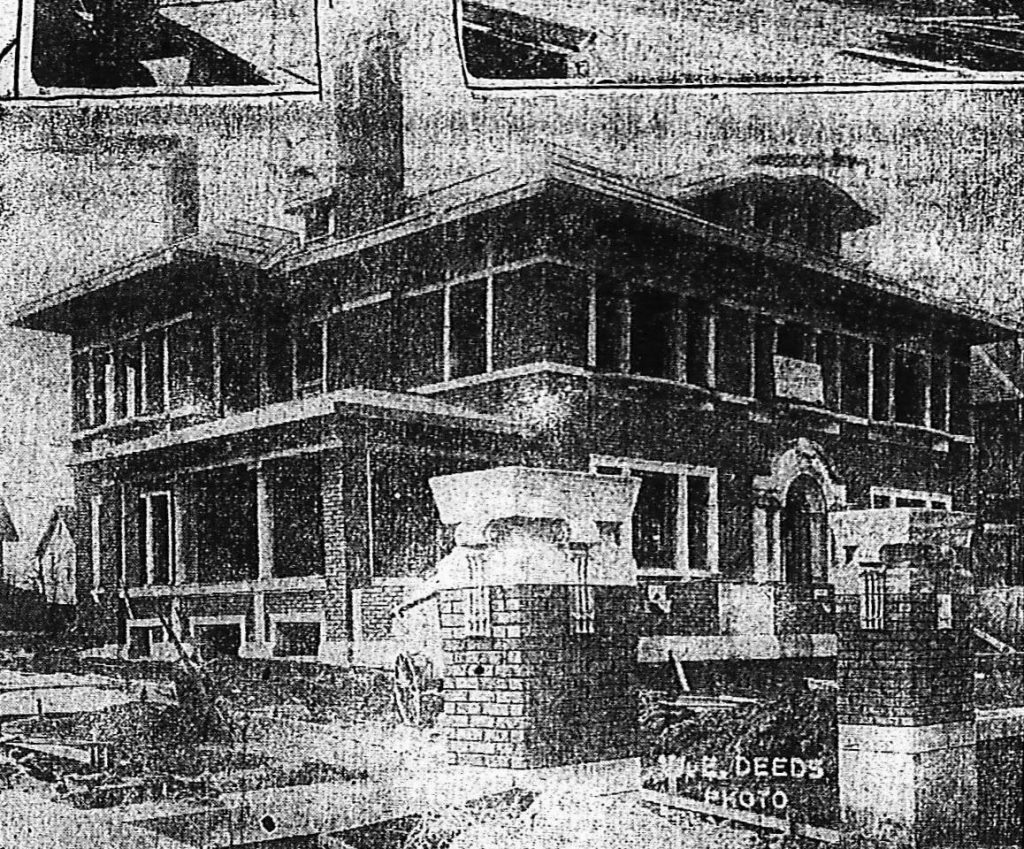 The home was completed in 1917.  It was built with red brick and limestone and covered in a green tile roof.  The round-arch door draws focus from across College St. Two lions guard the front porch and a covered porch with an exterior fireplace is at the left.  A large 3-car garage is set back from the house, in a matching style.  It also includes a 1/2 story for the chauffeur.
Even after Mr. Fendrich died in 1953, the home has remained a single-family residence.  The historic home was opened up for the 2013 Riverside Neighborhood Tour. The following pictures were taken during that tour.