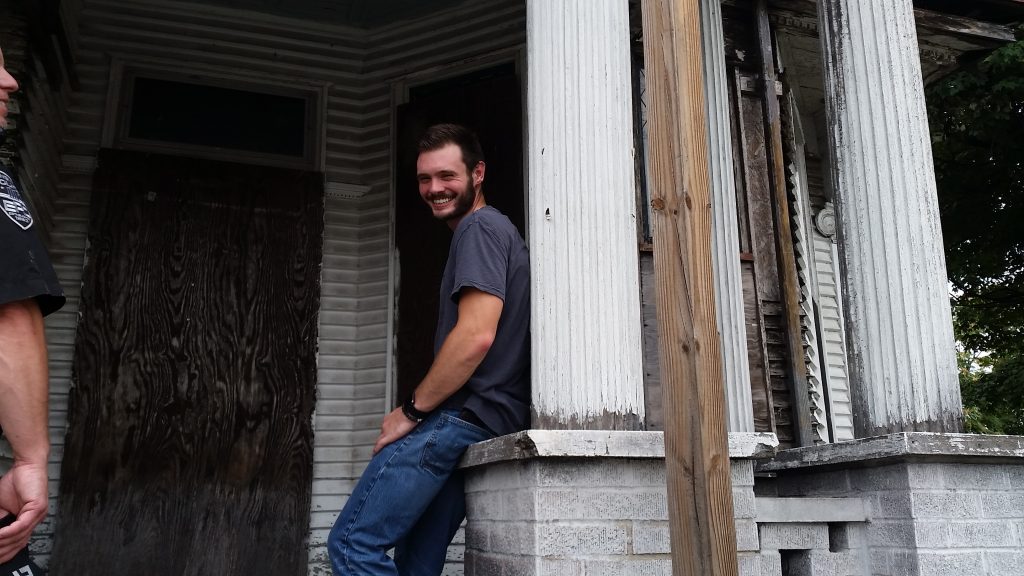 Preservationist.  Visionary.  Madman.  Whatever you want to call Lucas Neuffer is fine with him, but the realtor with a passion for old houses now has a new project.  He finally procured the long vacant home of Henry E Cook (of the Cook's Brewery fame) on Fulton Avenue.  He intends to return it to a single-family home, though surprisingly it was just a 2-bedroom house with a massive servants "wing" that could be repurposed to serve a larger family.  The two bedrooms by the way were likely a his and hers bedrooms that had dressing rooms, bathrooms, and closets connecting to them.
Built in 1899, the Cook mansion was on of three on the block. His was in the middle of the block.  His father, F W Cook, had the first house, built around 1877 on the corner of Iowa.  His brother's (Charles Cook) was built one year prior in 1898 at the corner of Delaware.   That house was built of brick and had a turret.  By the early 1900s, Fulton Avenue was a home for business magnates, and this was one of the premier blocks in Evansville.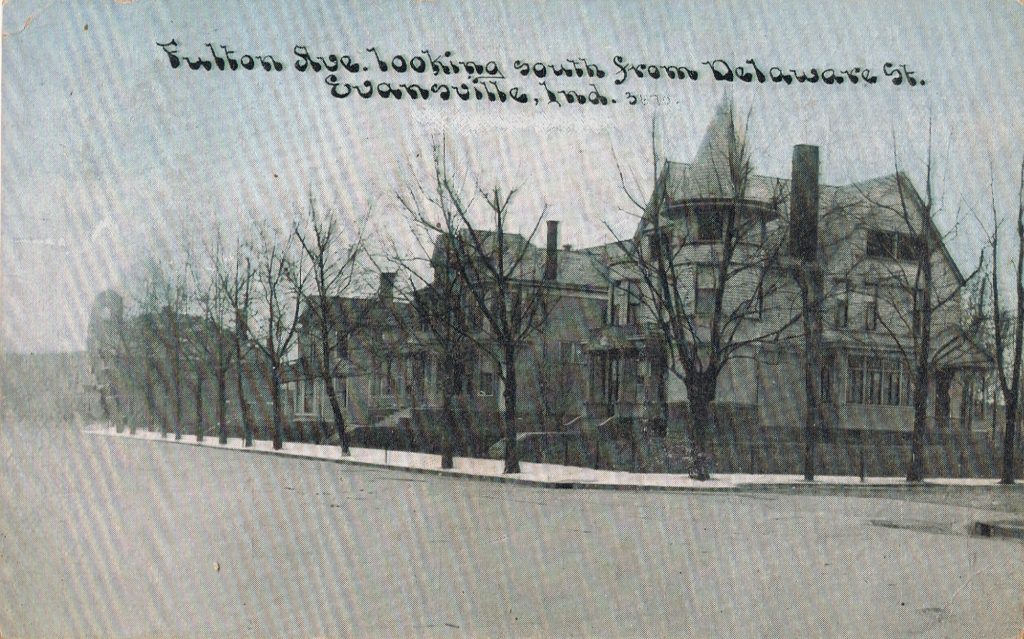 Fulton Avenue from Delaware.  View from about the front doors of Civic Theater looking south.  The three mansions really towered over nearby smaller homes.  Fulton School can be seen in the distance.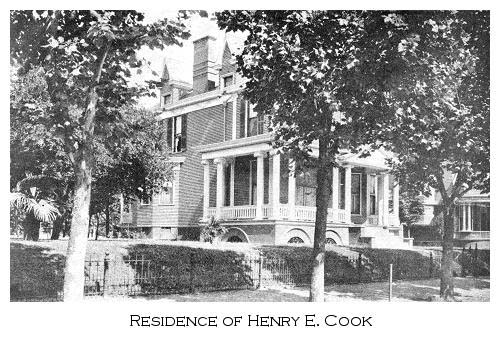 Time was not kind to Fulton Avenue.  As it became a thoroughfare, residential buildings gave way to commercial and industrial ventures.  Many of these mansions were either turned into apartments, converted into another use (like the Lahr mansion became the club house of the Germania Maennerchor), or were simply demolished to make way for new buildings.
In recent years, there was an ordeal with trying to sell the house. It went to auction but the restoration never gained much momentum, and the home just deteriorated for nearly a decade. Several attempts to persuade the owners fell short, and many preservationists thought it was a lost cause. I asked Lucas what finally persuaded the sellers to relinquish the house. "Persistence" he said. "I kept bugging them until they said yes." And sometimes that's what it takes because in the end they wanted the same thing–to save the house.
Follow Lucas at his Facebook page as he restores the mansion to its former grandeur. He has several photos posted there–better quality than my walkthrough tour–and keep an eye out for events/opportunities to help