Recently there was mention in the Evansville paper about Clearcrest Country Club previously being an auto club.  Have you heard of this?  I grew up near there and I'm an avid car fan.  It is interesting that the auto club would date to around the time the Indy track was opening…..wondered if there could be any connection between the Hulmans,Indy,the club and Evansville.  THANKS for your response.
The Vanderburgh Auto Club was established when pleasue driving was all the rage.  Those with cars would stroll out the major roads like Darmstadt Road or Stringtown Road and take an all-day drive.  The club offered a stop for those travelers to relax and enjoy the grounds.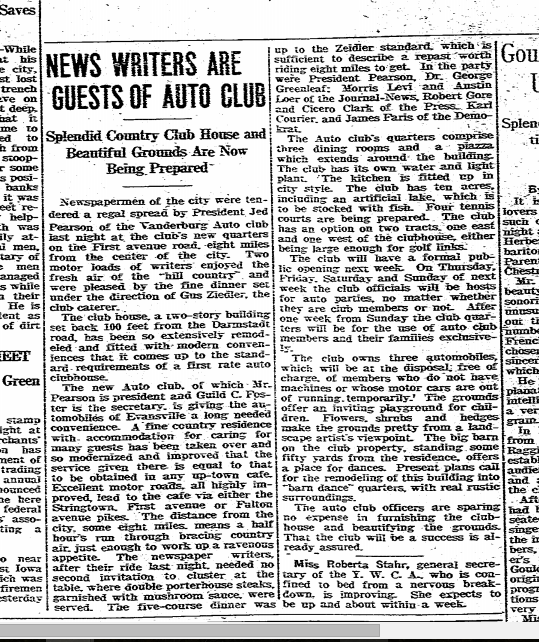 The farmhouse at 10521 Darmstadt Road was part of the Charles Volkman farmstead.  Built in the late 1800s, it encompassed about 80 acres and was situated about 8 miles from downtown Evansville.  The newly formed Vanderbugh Auto club purchased the property in 1915 and remodeled the 2-story farmhouse .  Driver could cruise "through bracing country air" and stop at the auto club for a bite.  Other amenities such as a stocked lake, playground, and tennis courts attracted other people to the club.

The Vanderburgh Auto Club was short-lived though, because by 1920 the facility operated as the Clear Crest Inn.  It was more of a roadhouse serving food and providing evening entertainment.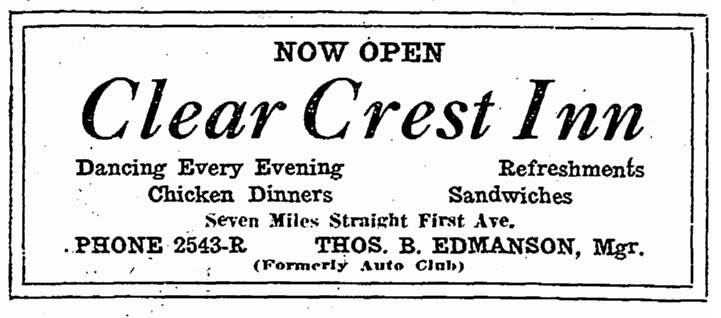 The Evansville Club, a Jewish social club located in what is now the No-Ruz Grotto, was looking for property in the country as a respite from their downtown site.  In 1921, they bought the old auto club, remodeled the clubhouse, and put in a golf course.  The club officially opened as the Clearcrest Country Club in summer 1922.
There was a giant fire June 22, 1939, and eight people barely made it out with their lives.  The buildings were a total loss, but the club rebuilt within a year.  A new clubhouse, designed by Edwin Berendes, is the same one still standing today.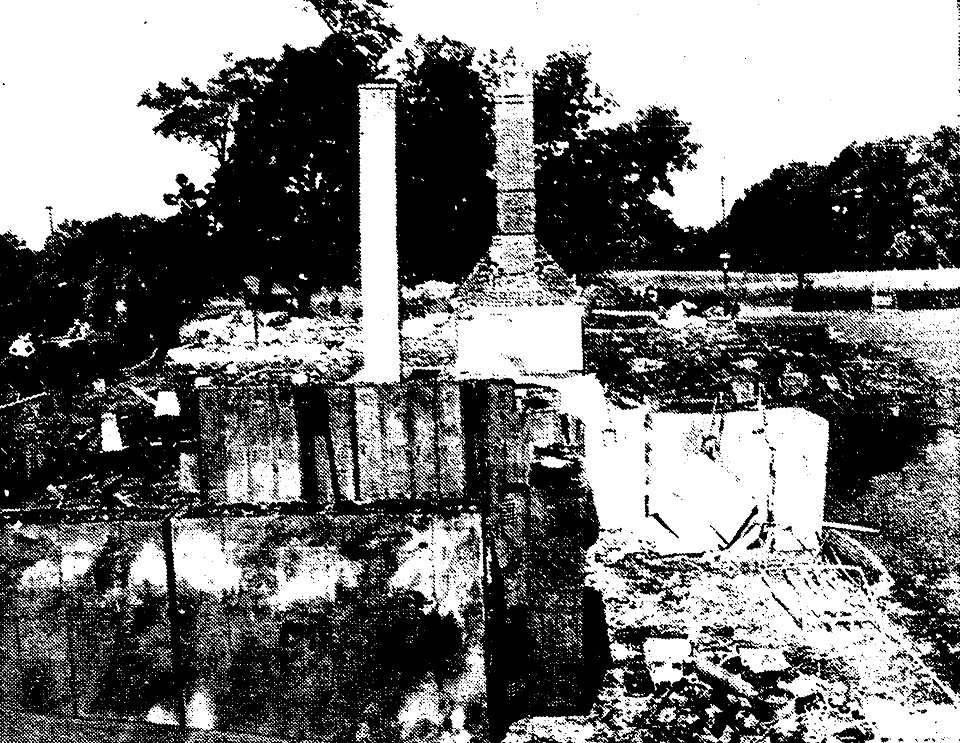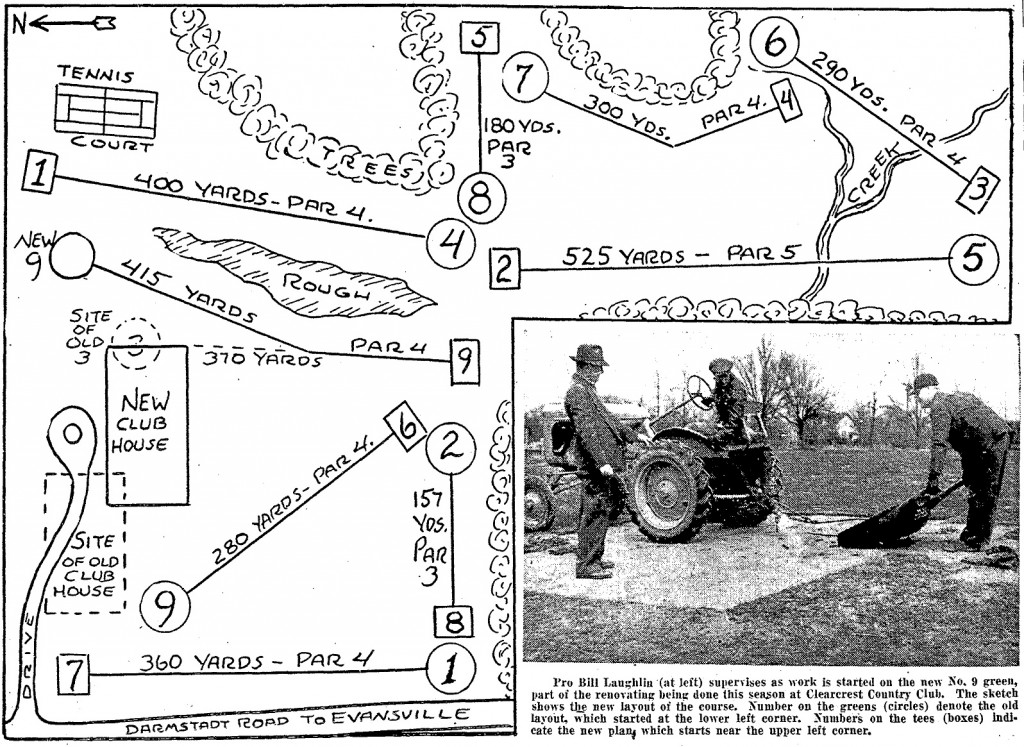 The golf course was sold to a private owner around 1990 and was opened to the public. It continued operating for a number of years until it finally closed late Winter 2014. It was sold at auction the next year and is currently slated to become a subdivision.