If you look closely at the corner of Franklin and Mary beneath the sign of Central UMC, you'll find an interesting bit of history.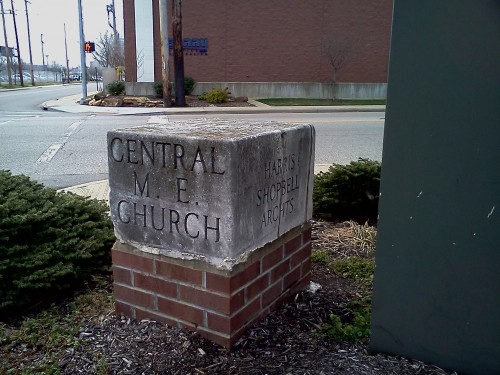 Cornerstone of the old Central ME Church still on display
This was the original cornerstone of the Central Methodist Episcopal Church which was built in the early 1900s. The Ingle Street Methodist Episcopal church relocated from downtown just a few blocks away to here–the old North Side.  The new church designed by famed architects Harris & Shopbell was completed in 1905.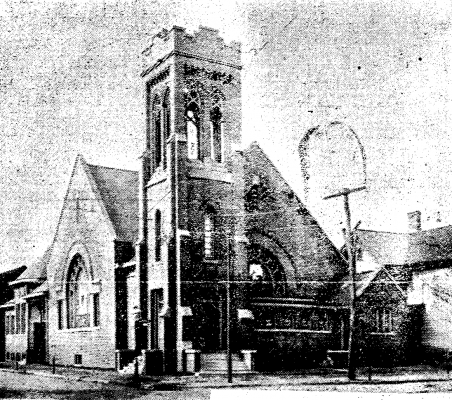 The church quickly outgrew its new quarters and within 20 years a new edifice was needed. The old church was torn down and the present structure was built in 1924.  The old cornerstone was put on display under the sign where it can still be seen today.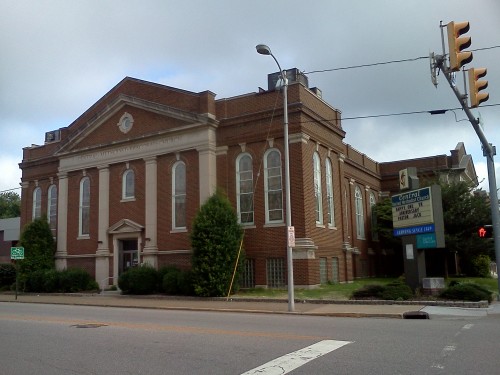 Central ME on HistoricEvansville – http://historicevansville.com/site.php?id=centralmethodist