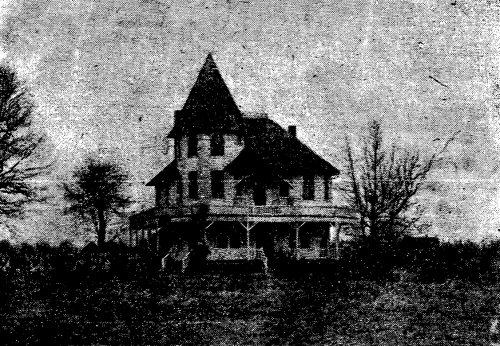 The Crockford Club House first opened June 7, 1891 with John Miller & Samuel Weil proprietors. The two, who operated a saloon in the city, invested over $12,000 into the pleasure park located at the end of the Washington Ave line. Patrons could take a short streetcar ride to get rest and relaxation from the city. The Crockford had a large clubhouse with a tower, shown above. Large grounds around the clubhouse offered croquet and lawn tennis, a bowling alley, and summer houses. The club reopened in 1892 with only Miller listed as the owner, and the name Miller's Club House first appears.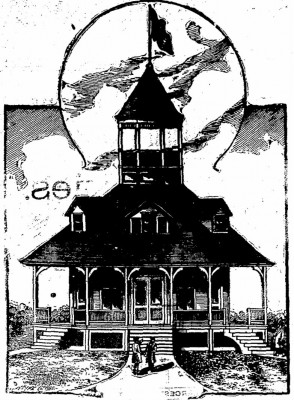 Despite advertisements touting an upscale reputation, the clubhouse became a noted gambling club. It was located across from the old Tri-State Fairgrounds, and on the 2nd floor there was a large room for guests to watch the races.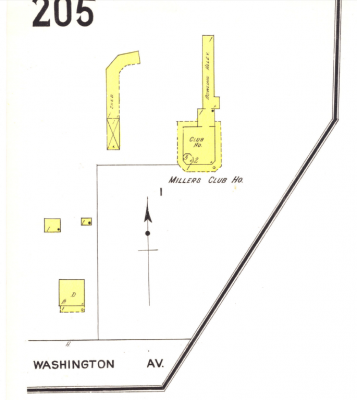 The pleasure park was largely a failure. It reopened several times but ultimately closed in 1907 when it could not get a new liquor license.
F Grote Manufacturing bought the land in 1912 and planned to build a new plant along the Ohio Valley Railroad (US 41 now traverses where the RR tracks once crossed Washington). Even though detailed plans were published in the paper, it is not clear if the plant was ever built. The company was never listed at the new location in the city directories or articles, and 1920's bungalows soon replaced the old Miller's club house.
Within the past ten years, the houses that replaced the clubhouse were also torn down. A combination McDonald's/gas station now occupies the half block.