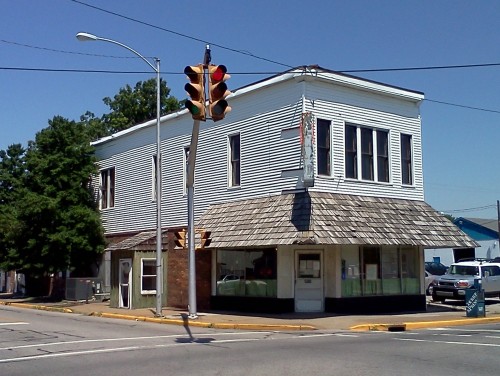 The Knotty Pine at the northwest corner of Main and Virginia
dates back to around 1894. It was built for J August Ritter who relocated his confectionery here from W Franklin St.
Ritter was a manufacturer and wholesale dealer in candies. He and his wife Henrietta lived upstairs.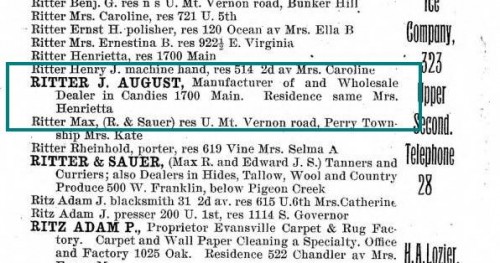 Around 1914 the store became Becker's Confectionery. It continued for a number of years until the mid 1940s when it became Stewart's Confectionery.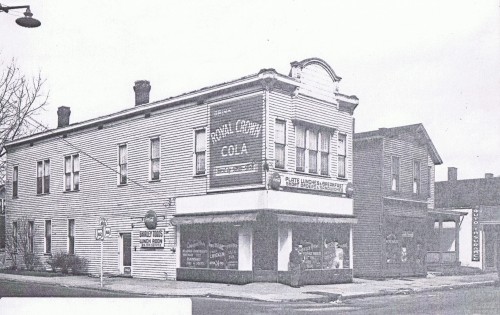 Around 1950 the building became a restaurant. Todd's Cafe was open 24 hours and specialized in plate lunches. It was around this time Shirley Todd, the proprietor, built an addition in the rear along Virginia St.
About 1958 the restaurant became Dottie's. Service around the clock was continued by its new owners Harold and Dorothy Townsend.
In 1962 the restaurant became the the Knotty Pine Cafe as most will remember it.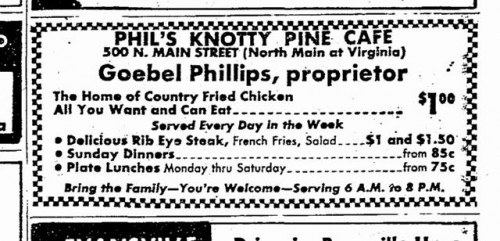 The Knotty Pine operated at the corner for nearly half a century. Economics forced the restaurant to close around late 2011.  It was torn down last week.