Salem Evangelical dates back to 1844 when a mission was begun, but it was officially established in 1853.  The German Evangelical congregation procured a lot at the corner of 8th and Division St and built a church which was dedicated April 2, 1854.
In 1873 the church was remodeled into the form seen above.  It has remained largely untouched ever since.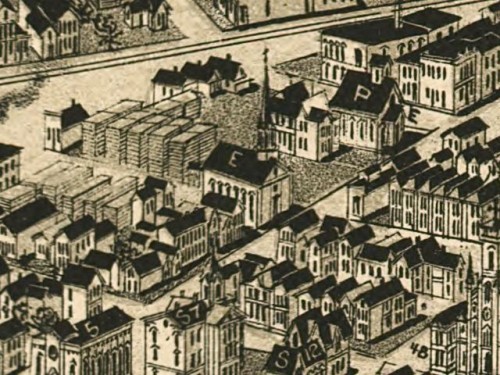 In 1923 a Sunday school hall was built in the rear of church along 8th St replacing an old school/rectory.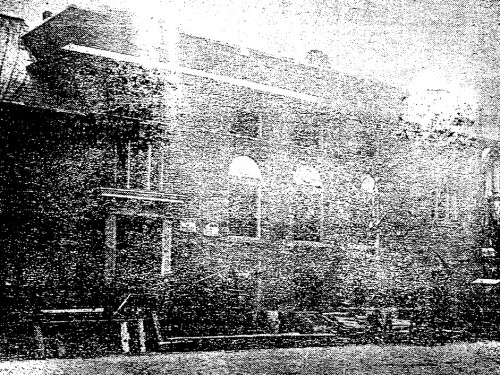 In 1946 the church becomes First Evangelical United Brethren church after merger between Evangelical and United Brethren churches. As the church became surrounded by factories downtown, it was decided to move the church to Sherman St and Van Dusen Ave on the near North side.  Ground breaking at the new church was in 1958, and the church moved soon after. In 1959 Central General Baptist Church occupies the old church.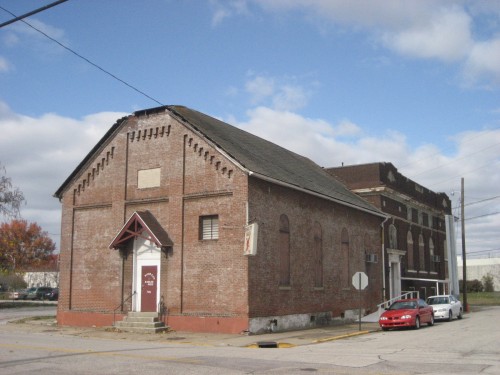 Central General Baptist held its final service in August 1977, ending the building's run as a church.  A physician bought it next and later around 1980 the River City Eagles Club made Salem its home for several years.
The Fraternal Order of Eagles moved ca. 2009 to Franklin St in the old Hook's Drugstore building.  The building was then being remodeled into apartments, but that never materialized.  For the past few years the old church has found new life as the home of the Vanderburgh County CASA.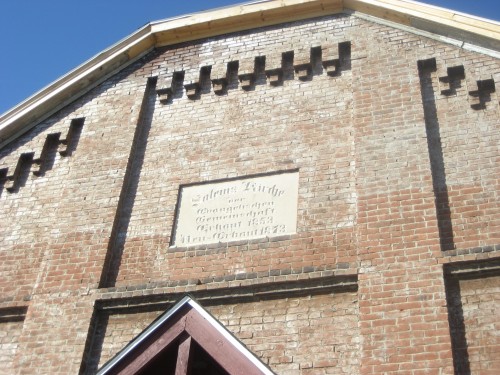 Salem Evangelical on HistoricEvansville.com – http://historicevansville.com/site.php?id=salem