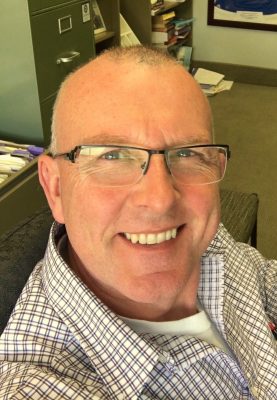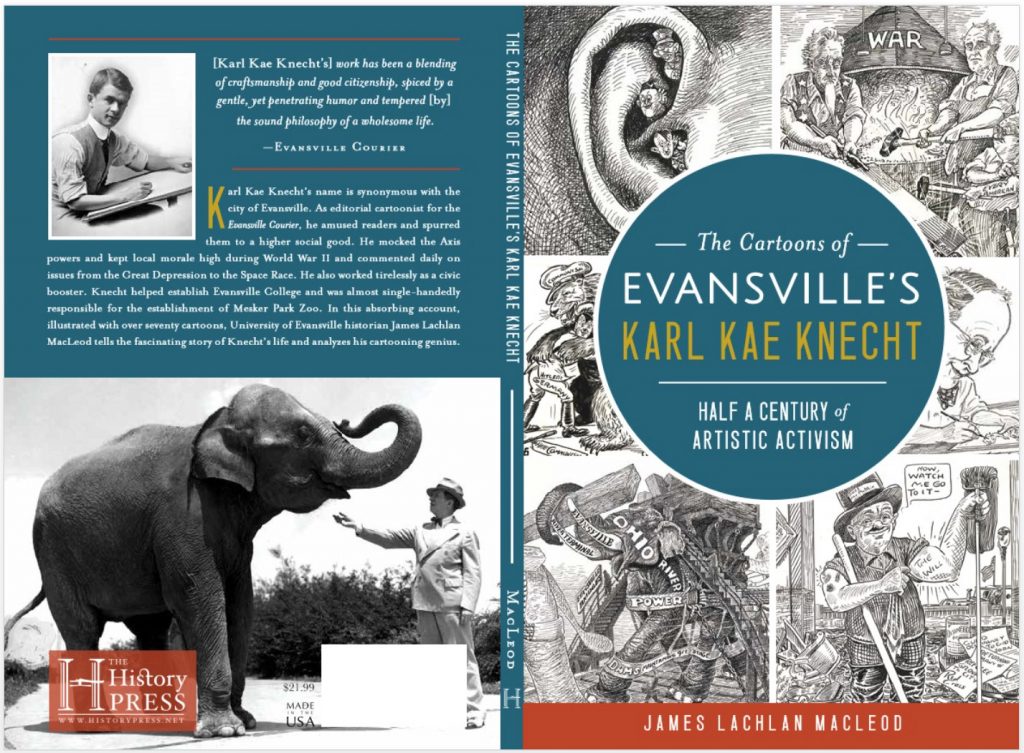 University of Evansville professor of history James MacLeod will deliver an illustrated lecture and read from his newly released book, The Cartoons of Evansville's Karl Kae Knecht, at a book launch on Thursday, March 2. Sponsored by the Vanderburgh County Historical Society, MacLeod's lecture will start at 7:00 p.m. in Room 170 (Smythe Lecture Hall) in the Schroeder School of Business Building on the University campus. The book will be for sale at the event and the author will be signing copies. This event is free and open to the public.
Karl Kae Knecht, editorial cartoonist for the Evansville Courier from 1906 to 1960, was synonymous with the city of Evansville, moving and amusing his readers with his creations. He mocked the Axis powers and kept local morale high during World War II, and commented daily on issues from the Great Depression to the Space Race. But he was much more than an artist, working tirelessly as a civic booster and campaigner for worthy causes of all kinds.
He helped establish Evansville College and he was almost single handedly responsible for the establishment of Mesker Park Zoo. The book, which is illustrated with over 70 cartoons, tells the fascinating story of Knecht's life, places him in the context of the history of editorial cartooning, and analyzes his cartooning genius.
Dr MacLeod was educated at the University of Edinburgh in Scotland. He taught history and British studies at Harlaxton College from 1994-1999. Since 1999 he has been a member of the history department at the University of Evansville. He teaches courses in European history and the two World Wars, and lectures frequently on these topics. He is the author of two other books: The Second Disruption, and Evansville in World War II as well as many other scholarly publications. In 2016 he wrote and co-produced a two-part documentary for WNIN, Evansville at War. MacLeod is an editorial cartoonist whose drawings appear in the Evansville Courier and Press and other newspapers.
For more information on the book reading, please call 812-488-2963