Howell General Baptist is one of the oldest congregations in the Evansville area.  It was founded in 1823 as Liberty General Baptist by Benoni Stinson, who established the General Baptist branch with this being the mother church.
In 1891–when Howell was still a separate town–the Liberty General Baptist congregation built a church at the northeast corner of Rose and Signal Streets, what is now Delmar Ave and Emerson St.  (The streets of Howell would eventually be renamed from their railroad specific names around the turn of the century).  It was situated across from the original Howell Public School that later became known as Daniel Wertz.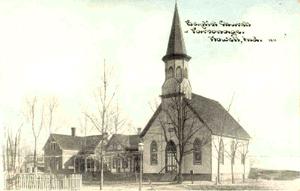 In 1916 the church solicited the help of famed architect Clifford Shopbell to build a new church building.  The brick Neoclassical structure was erected on the same site as the old structure.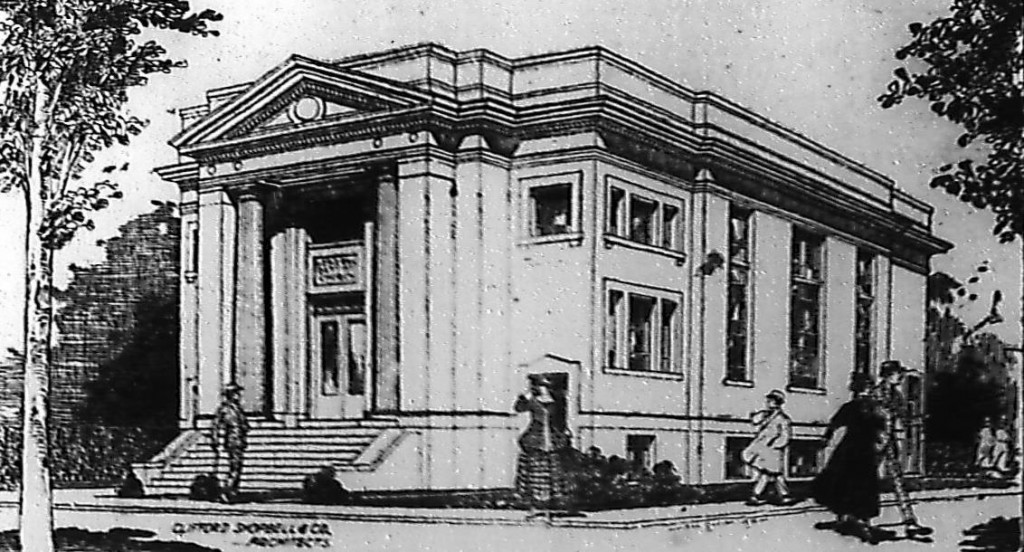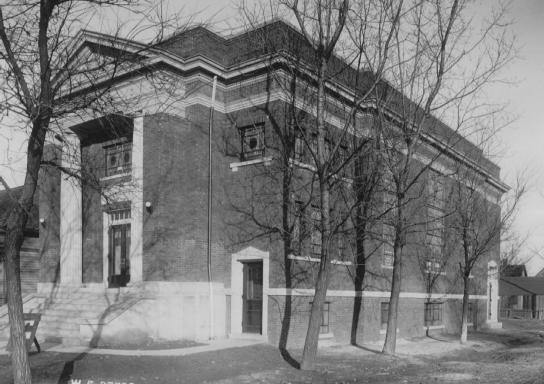 A sizable addition was built in 1955 just left (north) of the church.  This too would eventually be enlarged to include a second story.  The church would eventually buy the old Daniel Wertz school, which moved out to South Red Bank Rd in 1986.  The vacated school was purchased the following year and for a while was used for storage until it was razed around 1990.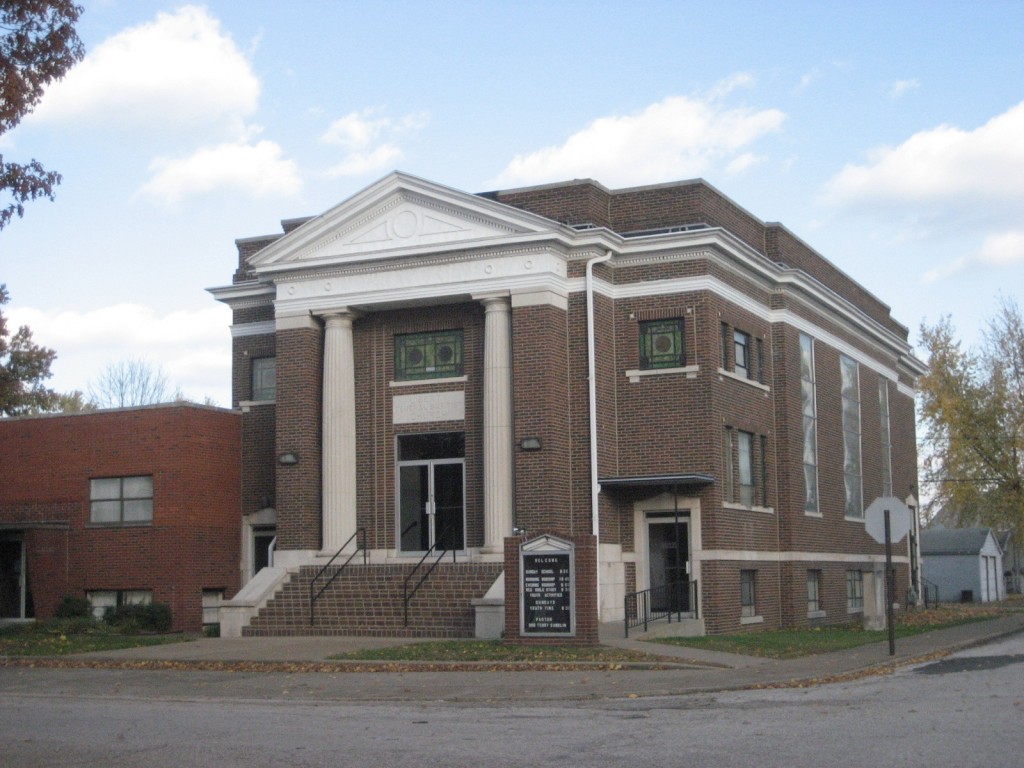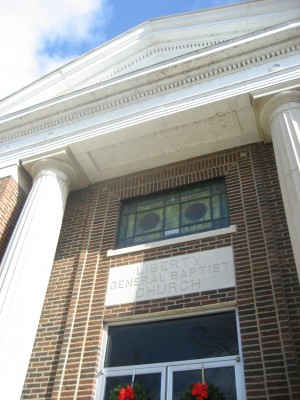 Howell General Baptist website – https://howellgeneralbaptist.com/history