Charles Schulte was a partner in the Schulte & Reitman sawmill on Ohio St.  Its success made Schulte, who was a native of Prussia, a rich man.  He built his large residence in 1878 in the Italianate style along Wabash Ave between Indiana and Illinois St.  It boasted a fancy veranda, ornamental window heads, and a three-story tower and juxtaposed with the modest working-class homes nearby.
Schulte was instrumental in establishing St Boniface parish, along with several other prominent West Siders.  It also interesting to note his partner, Henry Reitman, built his large home just across the street. Many may recall this house just off the Lloyd Expressway that was razed just a few years ago.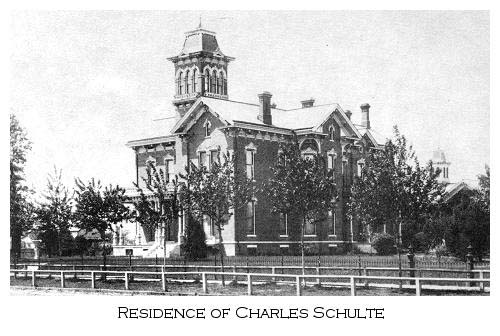 Mr. Schulte passed away around the turn of the century and his wife around 1910, so the house became available.  The West Side merchant, William Scherffius, who ran his department store nearby on Franklin St purchased the house.  Immediately he set to remodeling the mansion including the addition of a massive front porch.  At 1400 sq ft, it was the largest in the city.  It was decorated in stone and wrapped most of the house.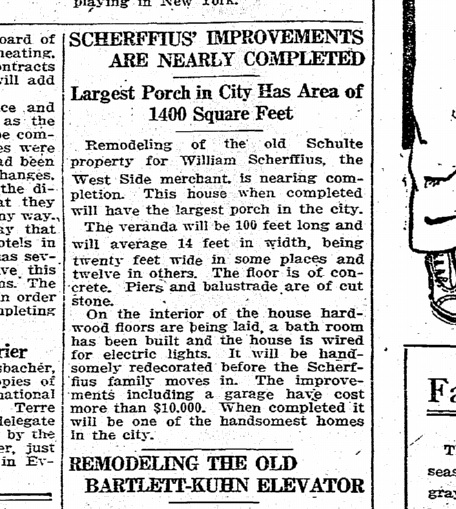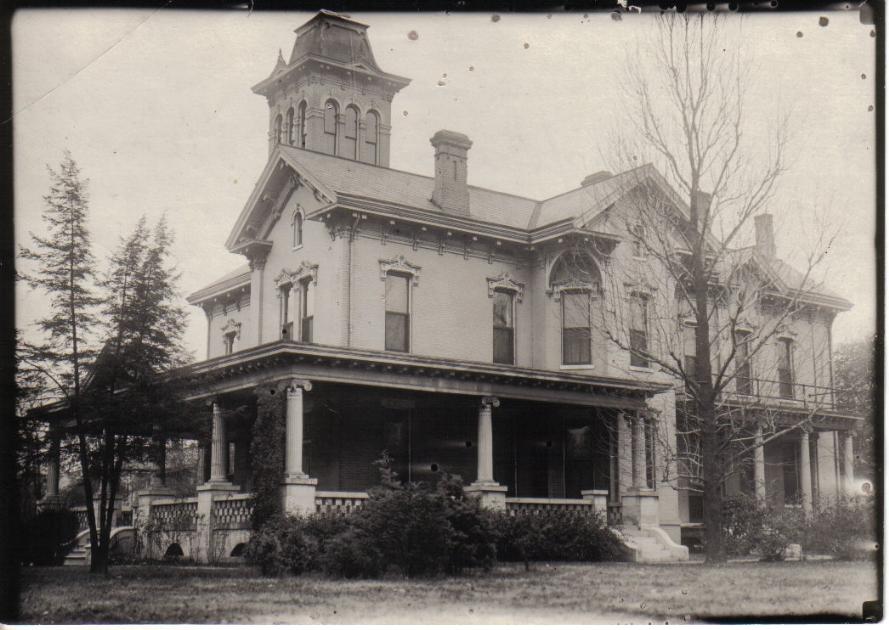 Scherffius too passed away sometime around the late 1920s.  The house was purported to be the home of the National Youth Administration, but found its new calling when the Veterans of Foreign War (VFW) purchased the home in 1942. The clubs growth facilitated an addition which was built in 1950 just left/south of the old house, which is still in use today. The organization grew to become the largest chapter of in the United States.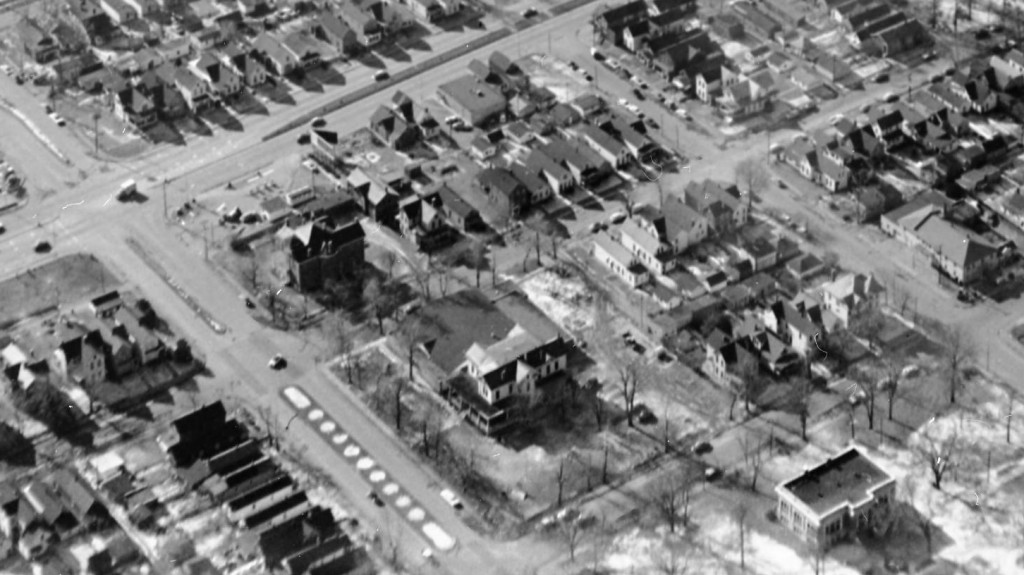 By the mid 1960s the house was deemed "too costly to repair" as plans were made to replace the magnificent home with a simple one-story structure. The old home was torn down in 1966, and the new building was completed later that year adjoining the 1950s addition.

One final look then & now