Officially it's now called St Vincent, but locals will always refer to it as St Mary's Hospital.  Today we look at the old hospital building before they relocated to their present spot.
St Mary's moved from its first location at the Old Marine Hospital to a new building in February 1894. The new building was built on First Avenue across from St Anthony's Catholic Church.  Several people recall babies being born in the hospital and then being whisked across the street for a prompt baptism.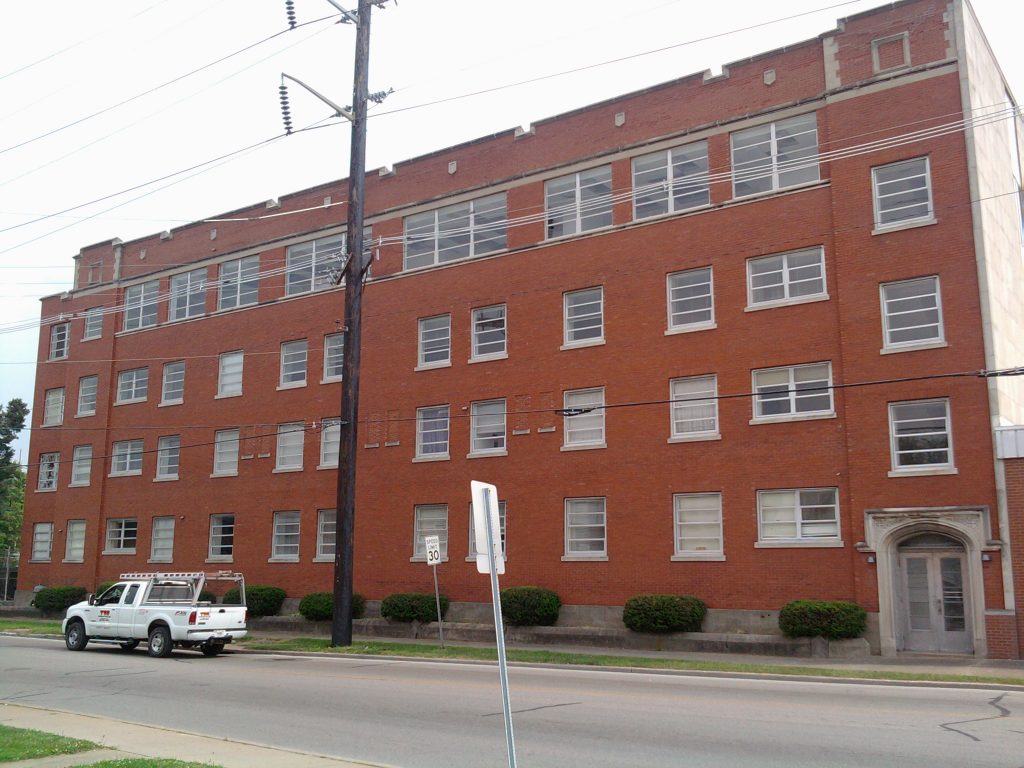 An addition on the Columbia St side was built in 1922.  It was a four-story brick building.  If you happen to be walking by, check out the stone work over the door which dons a cross from the old Catholic hospital.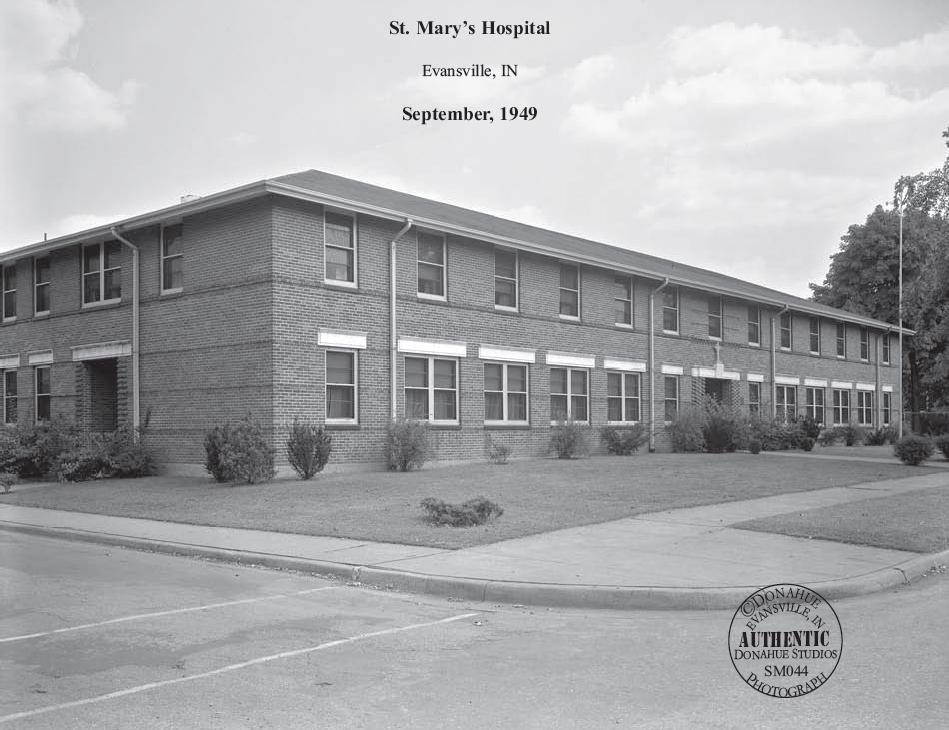 Circa 1947, a nurses' home was built on the southeast corner of First and Delaware. The old Polsdorfer home was razed to make way for the U-shaped building. It still sands as part of the St Vincent's Day Care campus, though the old entrance has been bricked up.
On March 10, 1956, St Mary's achieved the remarkable feat of moving to the new building on outer Washington Ave all in one day. They had outgrown the old facility on First Ave. It's wild to think the two big hospitals in town were so close in proximity. Deaconess Hospital was just a few blocks away centered at Mary and Iowa.
The vacant building was demolished in May 1959, although the addition is still there serving as medical offices. Hacienda restaurant now stands on the former site.